European Bioconductor Meeting 2020
Where: Virtual Conference
When: 14-18 December 2020
On twitter: #EuroBioc2020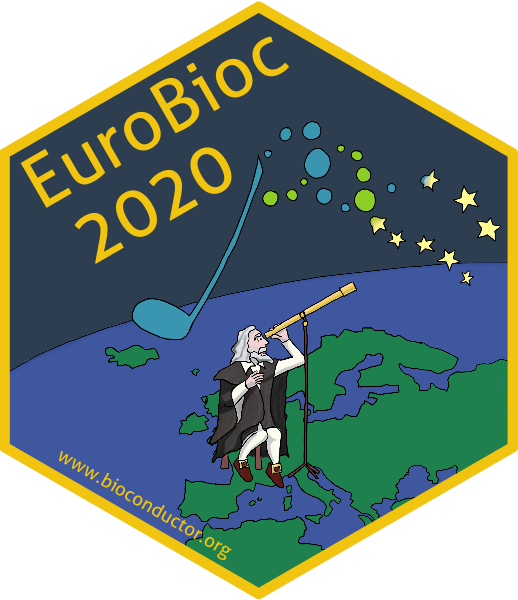 The conference is live!
Join us at: https://www.airmeet.com/e/0652b8c0-3a3e-11eb-babe-4130ba19b548
General Information
The European Bioconductor meeting is aimed at biologists, bioinformaticians, statisticians, programmers and software engineers who use or contribute to the Bioconductor project, or are interested in using Bioconductor. The goals are to:
foster the exchange of technical expertise
keep contributors up to speed with the latest developments
coordinate any related efforts
The main conference will take place as a Virtual Conference on 14-18 December 2020.
Invited speakers
Programme
We would like to acknowledge the financial support of our sponsors for making this event possible.



Patronage